Home

/

June 2022 - DREAM - paintings by Rachael Garland
Previous Exhibitions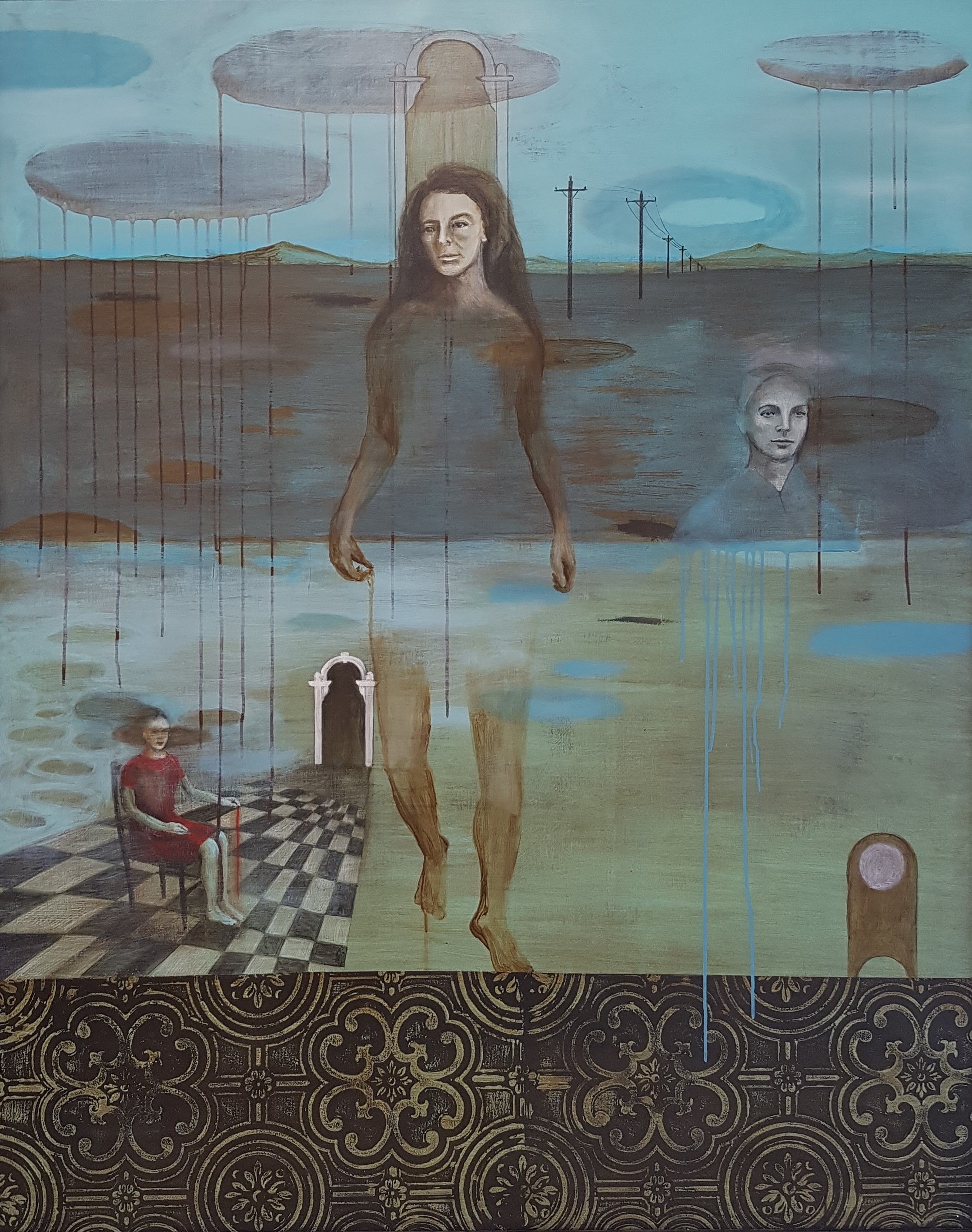 This month ZIMMERMAN is delighted to present DREAM: an exhibition of dreamlike apparitions by Whanganui-based artist, Rachael Garland.
DREAM runs until Sunday 26 June 2022; gallery hours are 11am to 3pm Thursday to Sunday - come take a look!
Rachael Garland - brief artist bio
Rachael graduated with high distinction in 2003 from Whanganui's Quay School of Fine Arts, majoring in printmaking.  In 2015 she completed her Masters in Maori Visual Arts with First Class Honours.
Rachael continues her art making in printmaking and painting, and more recently in 3D construction and mixed media works. She has participated in numerous group and solo shows throughout New Zealand, and has work in many private collections both nationally and overseas.
Rachael's artwork is often an amalgamation of the real and the imagined. Recurring themes are magpies, dolls, and objects from her domestic realm alongside more fantastical, dreamlike imagery and symbolism.